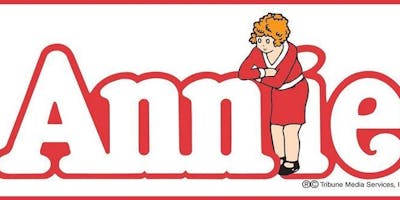 Register
SUMMER CAMP SESSION #4 Annie 10% discount if paid by May 15, 2018 Weekly rates of $275 available to latecommers…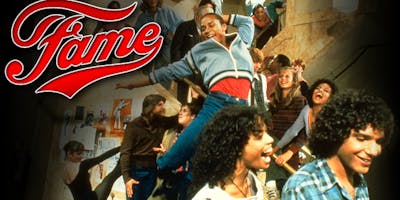 Register
SUMMER CAMP SESSION #4 Fame 10% discount if paid by May 15, 2018 Weekly rates of $275 available to latecommers…
Latest Event Updates
STARTS:   NOW! – Late Registration Available


10:30AM to Noon
FINAL CLASS & PERFORMANCE:  SEPTEMBER 19th
This 13-week Jungle Book Workshop is designed to expose the younger or inexperienced performer to the arts in a fun and inviting environment.  Kids will work off an adapted script that tells the Jungle Book story, complete with lions and tigers and bears (Oh, MY!).
Boys and girls will all find a role to play in this tale.  This workshop focuses on music and choreography, with minimal script dialog.  This builds confidence and reinforces the stress-free fun of theater for kids.
The final week of this workshop will include a performance for family and friends.
(Note:  There will be no class on Saturday, July 4th due to Independence Day and Saturday, September 5th due to Labor Day Weekend)
PROGRAM COST:  $390 (for all 13 weeks)
STUDENT REGISTRATION:  There is a one-time annual registration fee for new students of $30 to be collected on arrival.
BILLING:  All fees can be broken out into multiple payments.
Late Registration is okay.
If you are a parent of a child, you know just how difficult it can be to decide which activities they should be in and which ones to pass on.  Is it sports or theater or book clubs?  If you have one of those kids that loves everything, the decision is even harder.
One of the best ways to determine exactly what your child wants is to enroll them in private lessons.  Though the cost per lesson ends up being more expensive than a team practice or theater program rehearsal, you can limit it to just a few visits to determine if they really enjoy it.
If you find that your child is not interested, then you don't have to invest in a season-long activity.
Conversely, if they have a real affinity for it, private lessons can be the thing that elevates your child to another level.  With the many extremely talented children that come through our programs, because they are taught in a group setting, it can be difficult to isolate just one child to grow their skills.
Center Stage Boca Offers private lessons in Dance, Acting, Voice, Piano and Improv.  Contact us to see if we might be a good fit for you.  (561)-750-7824
Are you looking for something for your kids to do this summer?  Look no further than Center Stage!  We've put together an unbelievable camp and class schedule that you'll be sure to enjoy for nearly every age.
We are currently in session for Beauty and the Beast as Well as Chicago, but you can enroll for the others right now!
Not able to commit to an entire 4 weeks or 2 weeks?  No problem!  Grease and Wicked are only one week long.
Each Camp has Choreography, Acting and Music taught to your kids from some of the very best instructors in South Florida.
Learn at a state of the art theater on stage to get your kids comfortable with the stage immediately.
Call with questions if you prefer at (561)-750-7824
Center Stage's Aladdin Opens Feb. 21st!
Come join our talented cast of Center Stage kids as they present the tale of Aladdin and Jasmine.  See how the Genie helps Aladdin in his fight against the evil Jafar. Center Stage's Aladdin is sure to delight the child and the child-at-heart.
This show is BYOL (Bring Your Own Lamp)!
Show opens on Sat. Feb. 21st and runs over four weekends.
Spring Break Theater Camp
Runs March 16-20

Join us for Spring Break Theater Camp from March 16th-20th. It is officially "Disney Villains Week" at Center Stage and we're looking for heroes ages 4+ to come battle these treacherous foes!
Are you ready to sing, dance and act out some of the most notorious villain songs ever made? Family and friends are invited to our end-of-camp show on Friday, March 20th at 5pm.
Sign up today and reserve your spot!
Glass slippers, princes, wicked stepsisters and fairy godmothers… when it comes to drama, we've got it all at Center Stage! Kids ages 4+ will LOVE our new Saturday workshop which begins on Saturday, February 14th and runs for 10 weeks. Learn more and sign up HERE.
Winner of the TONY® "TRIPLE CROWN" for BEST MUSICAL, BEST SCORE and BEST BOOK, AVENUE Q is part flesh, part felt and packed with heart.
AVENUE Q is a laugh-out-loud musical that tells the timeless story of a recent college grad named PRINCETON who moves into a shabby New York apartment all the way out on Avenue Q. There, he meets KATE (the girl next door), ROD (the Republican), TREKKIE (the internet sexpert), LUCY THE SLUT (need we say more?), and other colorful types who help PRINCETON finally discover his purpose in life!
While the puppets are very much like Muppets, and the inspiration for Avenue Q was drawn from Sesame Street, it is NOT a show for young children due to the language and subject matter.  But for the teen and adult audiences, Avenue Q promises to deliver laughs at an alarming rate.
Come see Avenue Q at Center Stage in January 2015.  Show dates are Saturdays (8pm) Jan. 3, 10 and 17.  Or Sundays (2pm) Jan. 4, 11 and 18.